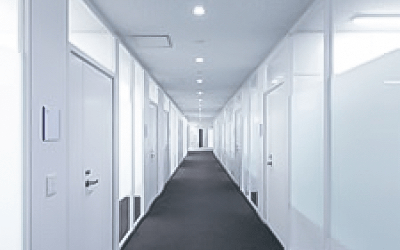 Rental Office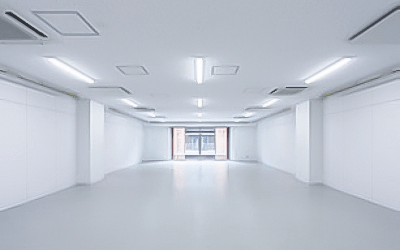 Rental Lab
APPLICABLE OPERATIONS
Long-term use facilities shall be used, in light of the purpose described in Article 2 of the Kyoto University Regulations on the International Science Innovation Building, for projects of the following kinds having a duration of at least 6 months:
Joint industry-government-academia projects that accelerate the realization and dissemination in society of the results of research at the University
Projects that support the transfer and commercialization of technologies in order to accelerate the practical adoption of the results of research at the University
Projects that coordinate industry-government-academia collaboration by private enterprises and other outside agencies
Other projects deemed appropriate by the General Manager
USAGE FEE
Facility
Charge (yen)
Office
2,200
Laboratory
Notes
The amounts in the table above are for the use of 1 square meter of the facility for 1 month (including consumption tax). The facility charge is the amount obtained by multiplying these amounts by the required floor area and number of months that the facility is used.
If a facility is permitted to be used for a fraction of less than 1 month, the facility charge is calculated per diem based on the number of days in that month. Calculated amounts that contain fractions of less than 1 yen are rounded up.
In the case of use of multiple facilities, the facility charge is the amount obtained by aggregating the charges for each facility.
Other usage fees, such as for electricity, water, natural gas, telephone, or an LAN, are reimbursed separately by the user.
The usage fee and other information are current at the time of publication, but are subject to revision in the future.
USAGE PERIOD
The usage period shall be a term approved by the General Manager, but not exceeding two years.
However, the usage period can be extended if the General Manager deems it necessary. Submit extension requests using a long-term use application form no later than 2months prior to the last day of the usage period.