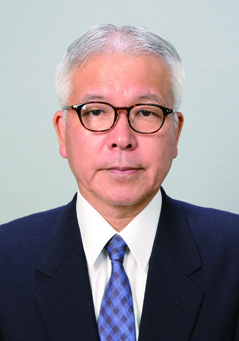 Ever since Kyoto University was founded, based on a strong sense of curiosity and ground breaking research, Kyoto University has been generating outstanding results, thereby helping to establish new academic fields and interests for current and future generations. In addition, the university has also produced human resources with diverse experience and knowledge.
To keep pace with the paradigm shift caused by global socio-economic & environmental issues from the later part of 20th century, the university has been a front runner in promoting collaborations between the society and academia. This helps the university to pursue and achieve a grand mission of "harmonious co-existence between human and ecological communities on this planet".
Since its establishment in 2007, SACI has been engaged in collaborative activities between the university, industry and/or government organisations. This was made possible because of the advantages KU's cutting edge research & innovations offers to everyone involved. The collaboration model helps SACI contribute towards KU's mission in achieving peaceful co-existence across the global community. The three fundamental activities of SACI are, to "promote industry-government-academia collaborations", "obtain and utilize intellectual properties", and "foster and support startup companies" that are based on "the principles and strategies of collaboration".
Furthermore, to fulfill our role as an interface between society and academia, as an official national university corporation of Japan, and to further accelerate industry-government-academia collaboration activities, on June 2018 Kyoto University has funded Kyoto University Original Co., Ltd. (KUO) as a new subsidiary company. KUO offers consulting , training and teaching services, along with other demands and needs of the collaborators and/or clients. Through an organic cooperation between KUO and other companies funded by Kyoto University, namely Kyoto University Innovation Capital Co., Ltd. (KU-iCAP) and TLO-KYOTO Co., Ltd. SACI intends to accelerate and establish the "Kyoto University Model". This model helps industry-government-academia collaborations to promote the use of research results and intellectual properties of Kyoto University. In doing so, SACI ensures that the society utilizes and maximizes Kyoto University's results.
Thank you for your ongoing support and cooperation in successfully performing SACI activities, to achieve our goals and mission towards the progress of Kyoto University.
The Kyoto University Office of Society-Academia Collaboration for Innovation comprises Office of the Director-General, and the following five sections involved in collaborative research. SACI also works in collaboration and cooperation with business subsidiaries of the university and partner organizations outside the university.
1996

Established the Venture Business Laboatory (VBL).

In addition to promoting the research and development of advanced electronic devices and materials, VBL also cultivated students and researchers with a strong entrepreneurial spirit.

April 2001

Established the International Innovation Center (IIC).

The IIC created new industries by merging academic fields and/or collaborating with industry, or others, from an international perspective.

September 2003

Established the Intellectual Property Office (IPO).

The IPO established an organization for managing and using intellectual properties of the university.

April 2004

Kyoto University transformed into a national university corporation.

April 2005

Established the International Innovation Organization (IIO).

The IIO served as an organization for both comprehensively and functionally implementing industry-government-academia collaboration activities, intellectual property acquisition and utilization activities, and startup support activities from a unified university-wide perspective.

July 2007

Started the Office of Society-Academia Collaboration for Innovation (SACI) and the Innovative Collaboration Center(ICC).

 SACI and the ICC were established to achieve additional growth and progress for industry-academia-government collaboration, intellectual property, and startup business activities.

April 2010

The Innovative Collaboration Center (ICC) is integrated into the Office of Society-Academia Collaboration for Innovation (SACI).

This integration process further enhanced SACI's role in carrying out industry-academia-government collaborations.

April 2012

Venture Business Laboratory (VBL) business operations were integrated into SACI.

Activities cultivated by VBL to support the incubation and launch of startup businesses were transferred to SACI.

December 2014

Established Kyoto University Innovation Capital Co., Ltd.

Wholly-owned subsidiary of Kyoto University

January 2016

Acquired about 68 % ownership of Kansai Technology Licensing Organization Co., Ltd. stock.

The acquisition was intended to strengthen intellectual property strategies by building strong collaborative relationships and further stimulate technology transfer activities.

July 2017

Established the Kyoto Academia Forum

The forum serves as a base for activities in Tokyo by Kyoto University and other universities in Kyoto.

June 2018

Established Kyoto University Original Co., Ltd.

Wholly-owned subsidiary of Kyoto University for offering consulting , training and teaching services, and so on.